BW-Bank – Freuen Sie sich aufs Altwerden
"Look forward to get old". The claim of the retirement provision campaign for Baden-Württembergs biggest bank launched in Stuttgart. On different media like affiliate guidance, website and banner, posters, carpets, ATM-screen, station floor sticker, giveaways. 
copy, concept, art: Felix Heine, Niko Willborn | S&F Berlin 2017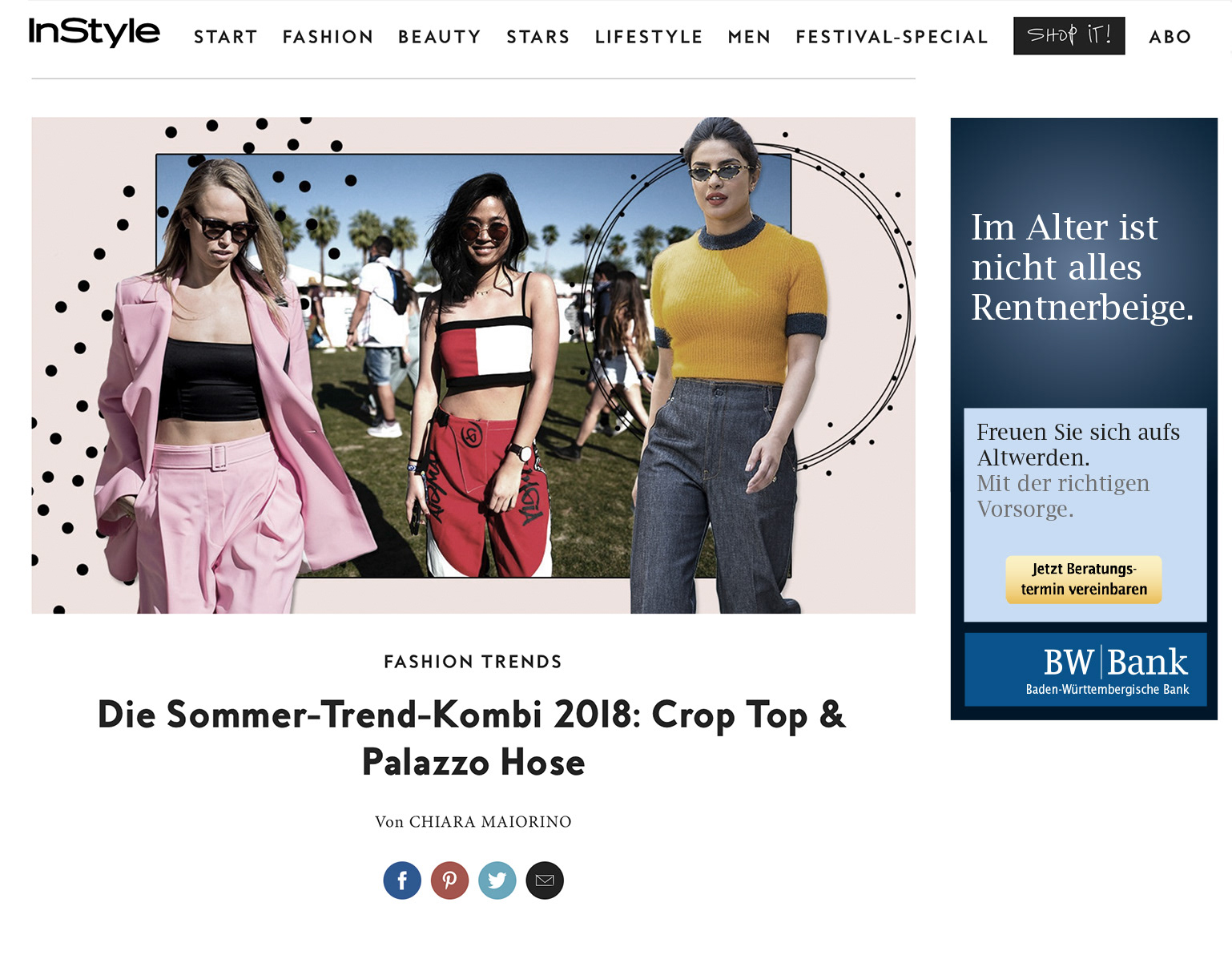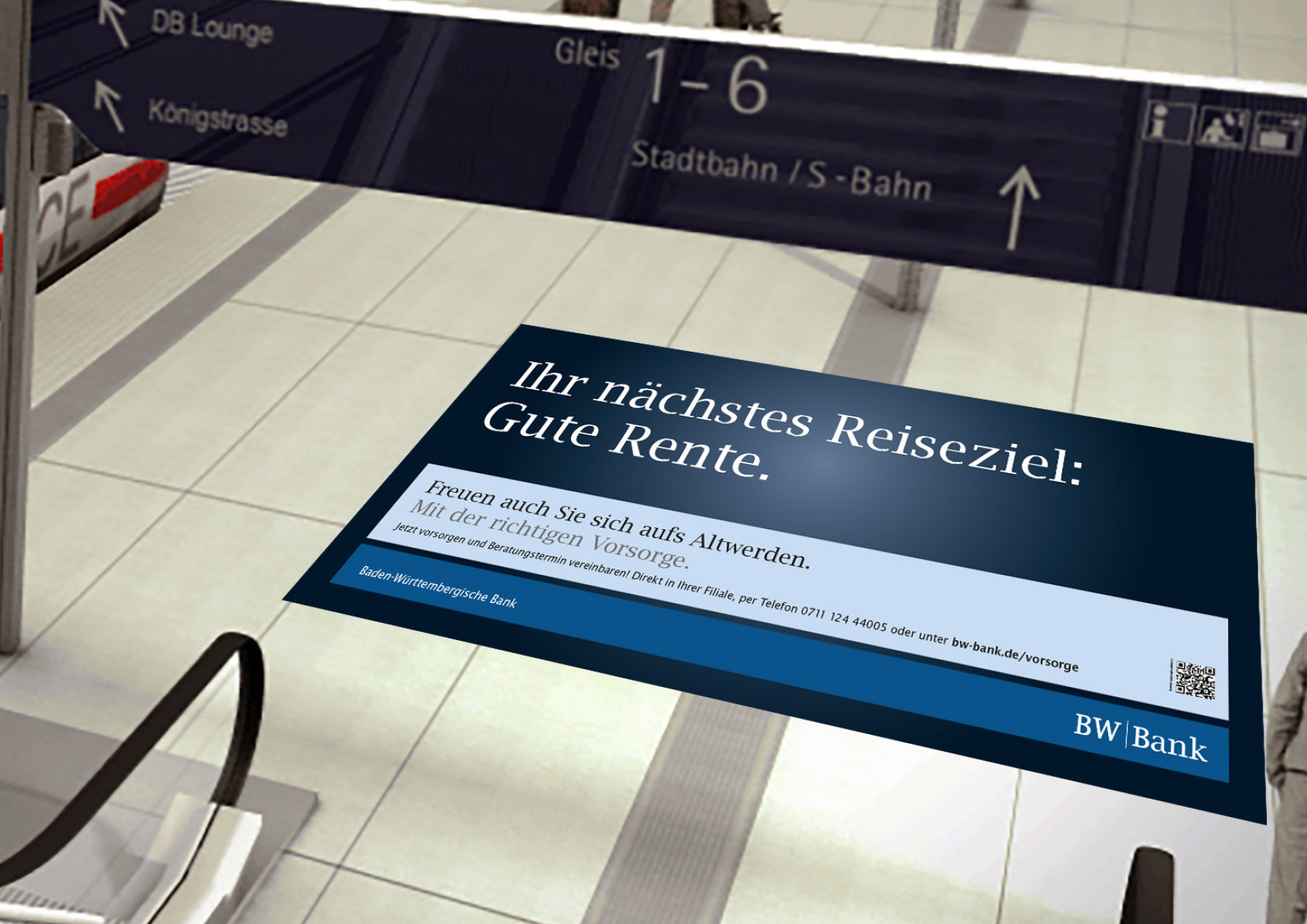 With the simple headline "Abheben im Alter". "Abheben" with the double meaning "withdrawing" and "taking-off".
The BW-Bank affiliate carpet "Steps"
It is 3 m long and placed in front of the consultant desks where people stand in line and can read the required steps for a succesful pension.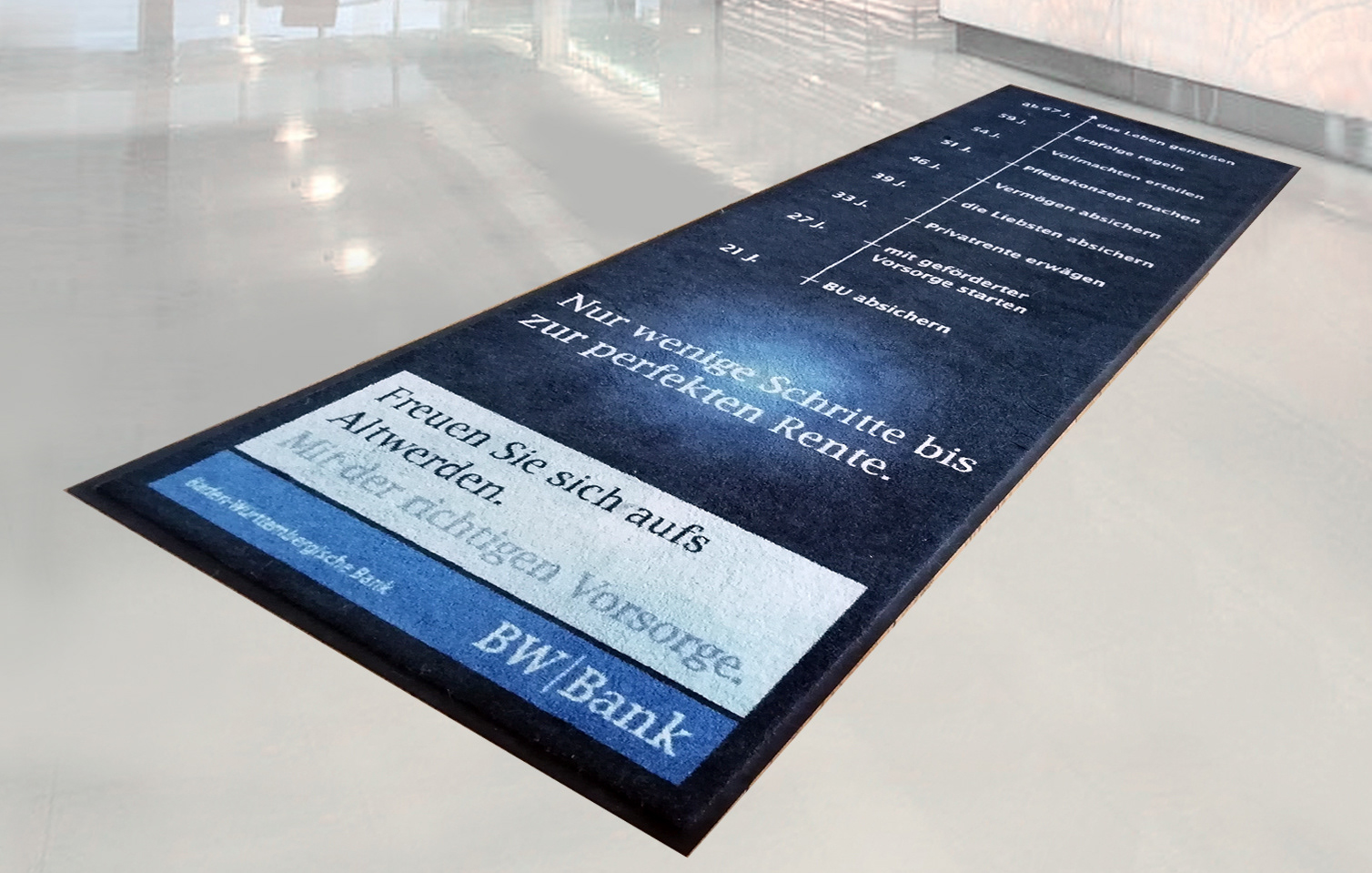 The BW-Bank affiliate

carpet 

"Welcome to pension paradies."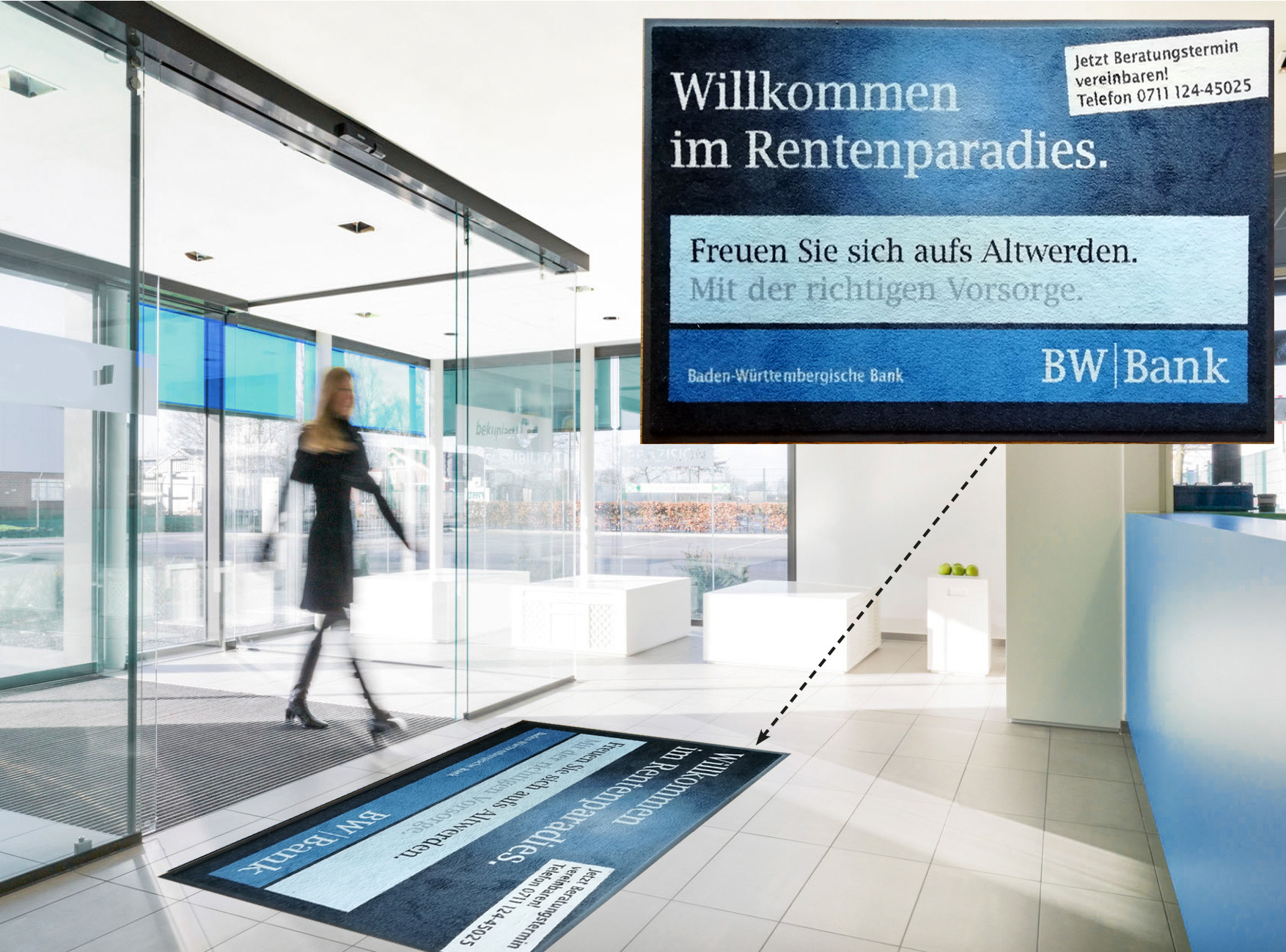 Sliding door sticker "Closing the pension gap"