A recruiting-campaign for a presumed secondary university.
The university Offenburg offers bachelor courses on a very high level for electro-engineering, machine building media and other faculties. The problem: many renowned universities in Baden-Württemberg have a bigger reputation and pull off more and more students. What we tried to do: Demonstrating that this university is
the
place to study – competent, cool, familial, networking, sustainable and future-proof. 
So we shouted out all the benefits in a juvenile way to raise sympathy and convincing local students to do the absolut right thing by signing up.
The multiple headlines could be seen on job fair stands, billboards, CLPs, pillars and continue online (at the moment referring to the World Cup – see here). Thank you Peter for all the great words and the magnificent unpretentious claim (Liebe auf den zweiten Blick – Love at second glance)
copy: Peter Quester | art: Niko Willborn | Java: Daniel Gansdorf | cobra youth
Stands on job fairs in Frankfurt, Mannheim, Freiberg, Stuttgart
CLP`s around Offenburg, Freiberg, Basel and competing university locations.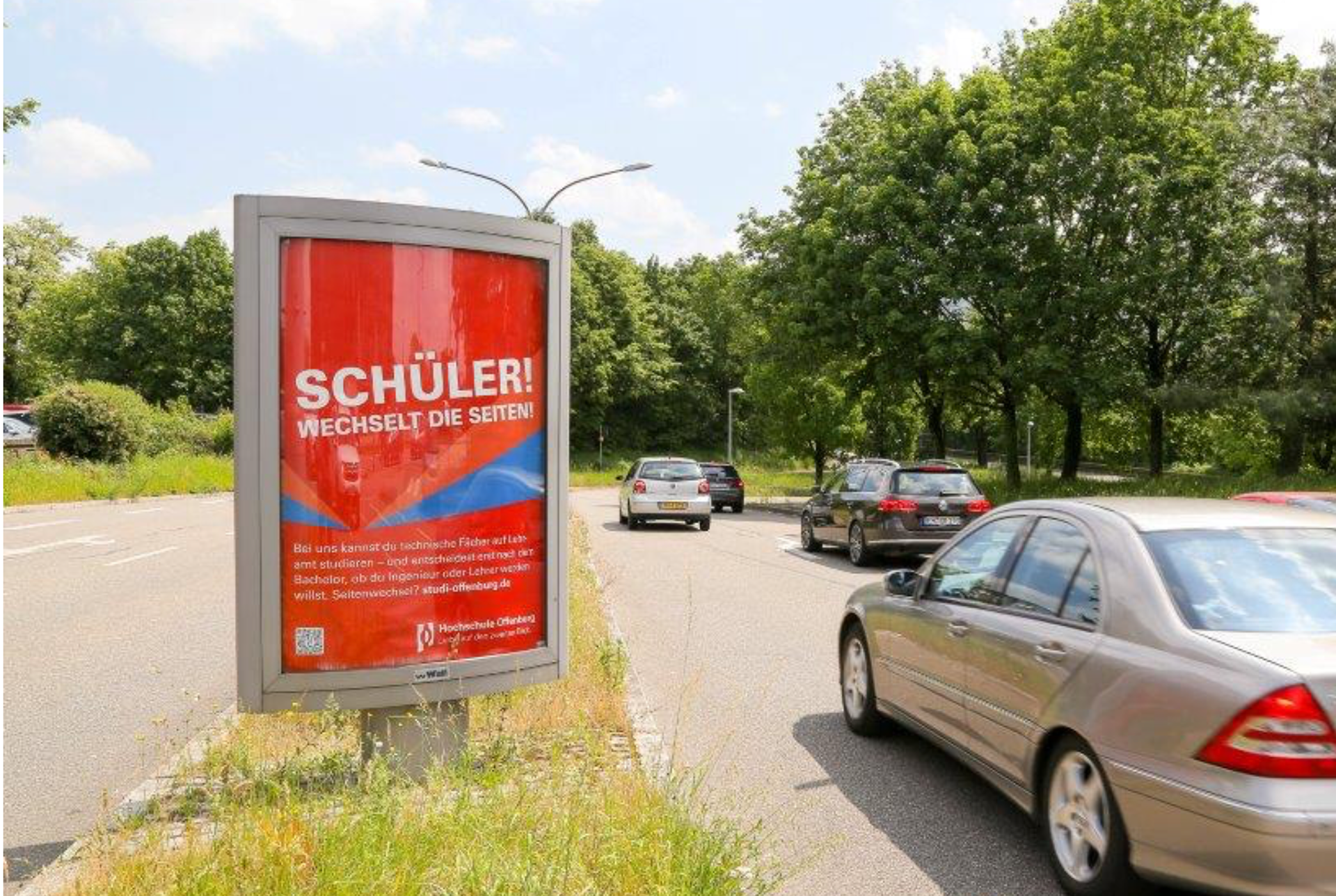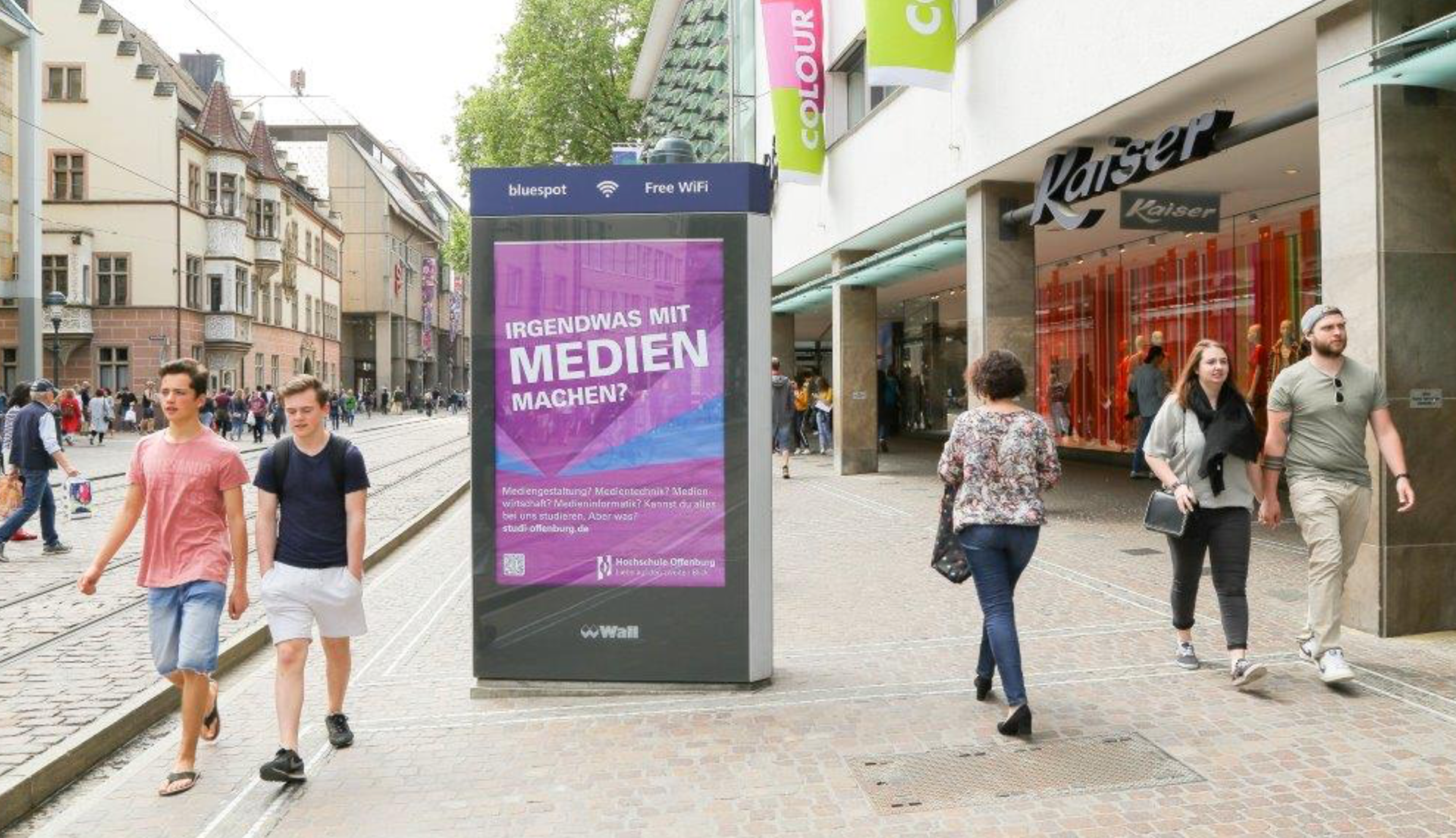 CLP in Berlin at TU (on hold)
All motives to be seen as billboards, pillars, post cards and other formats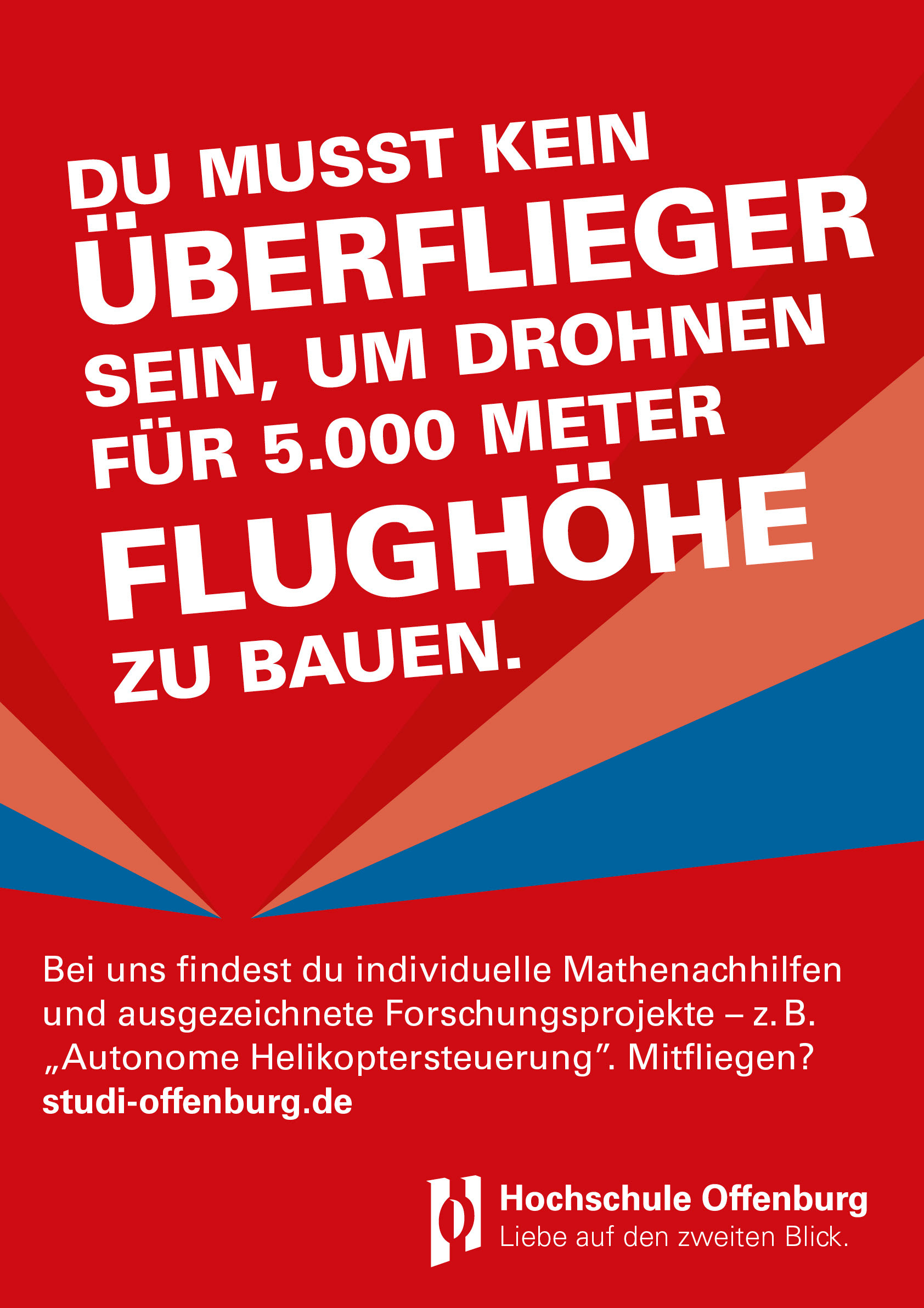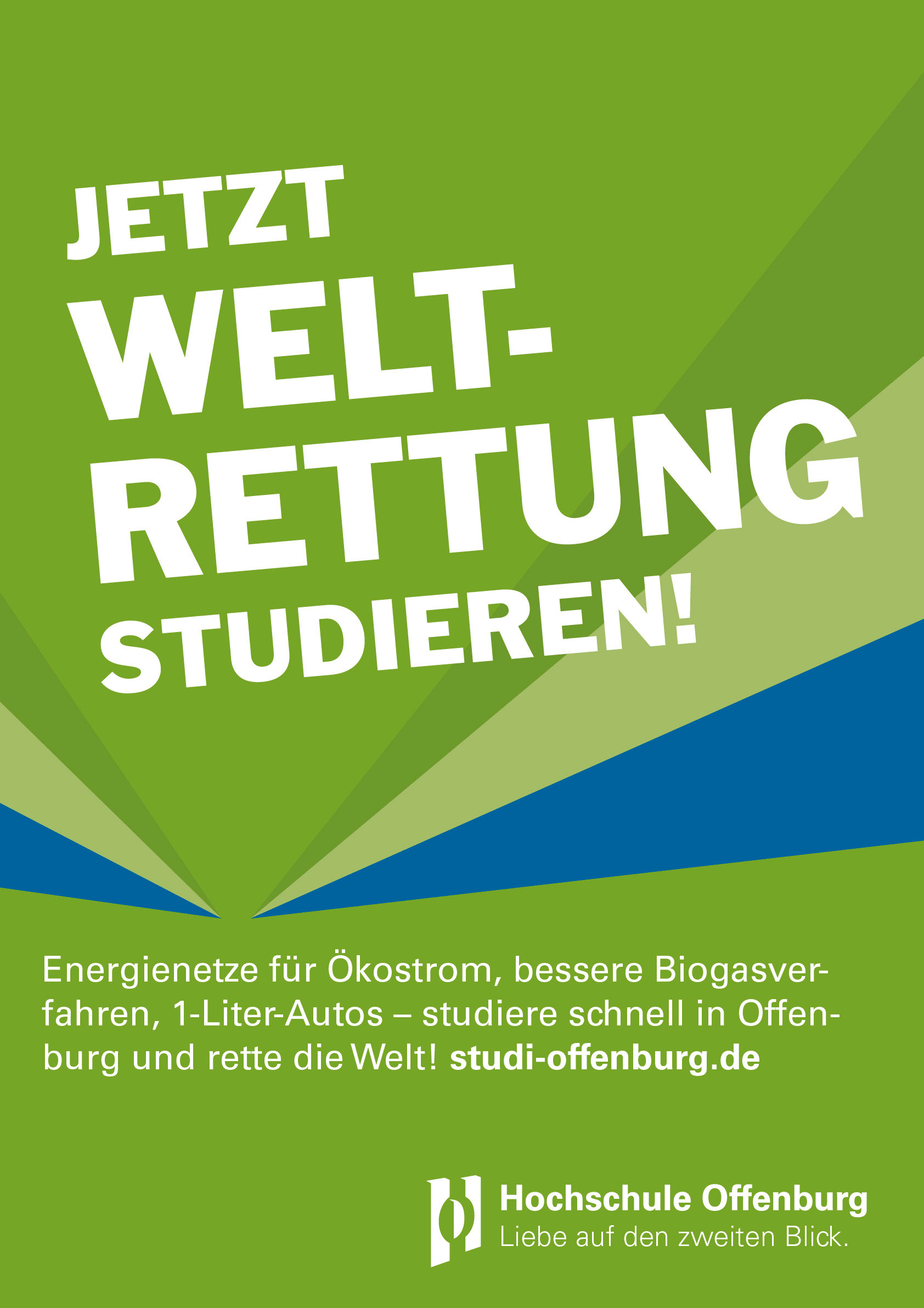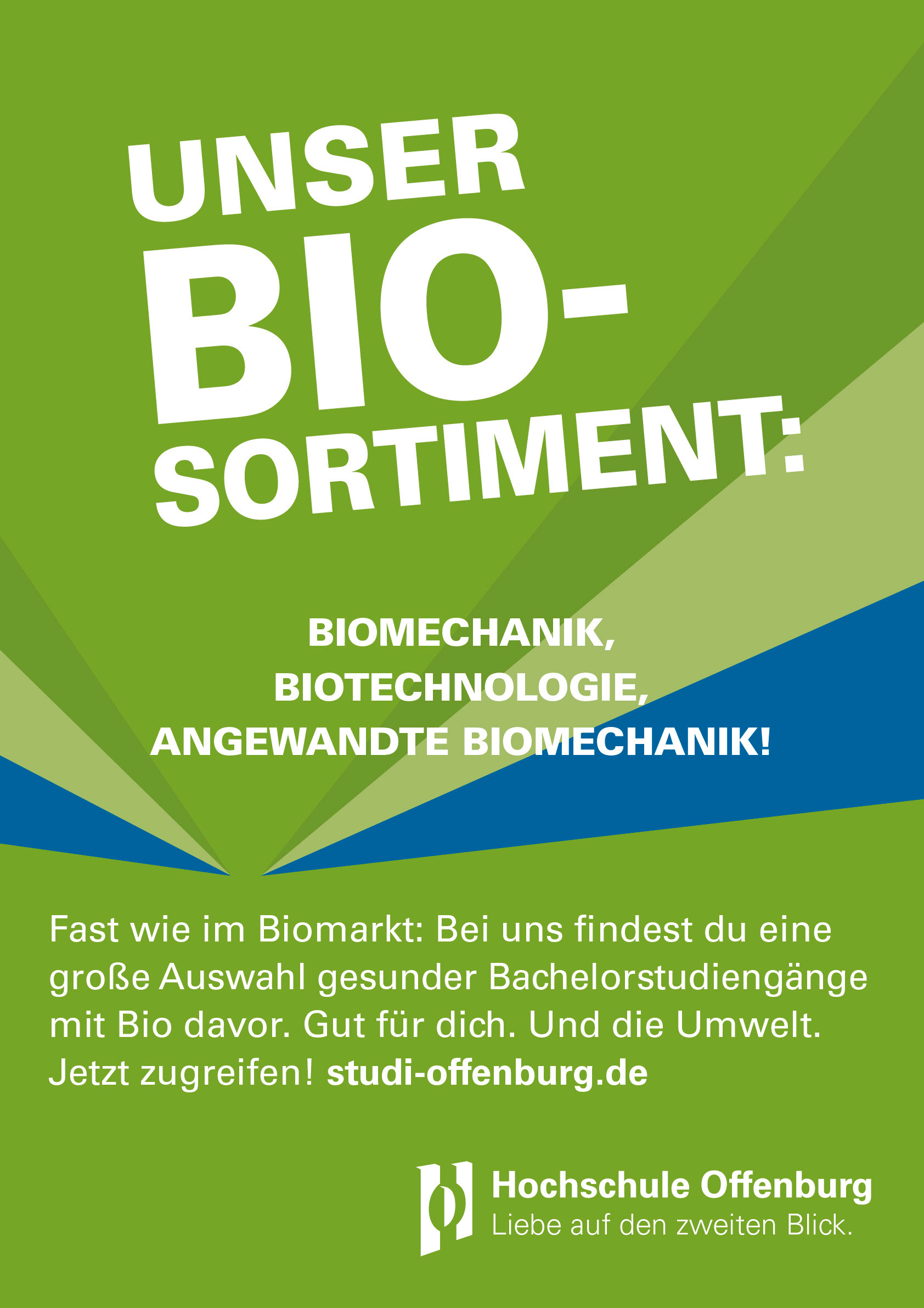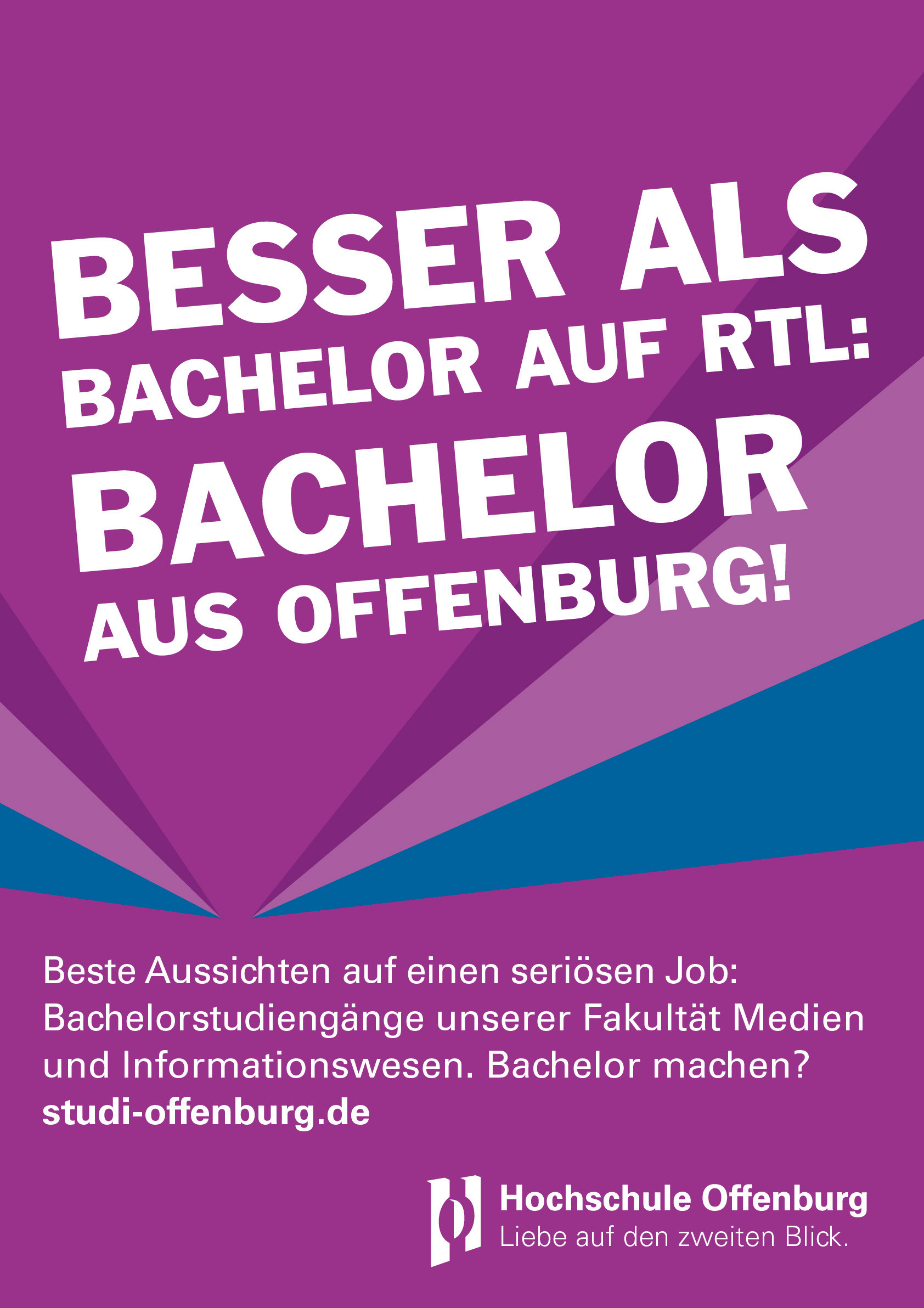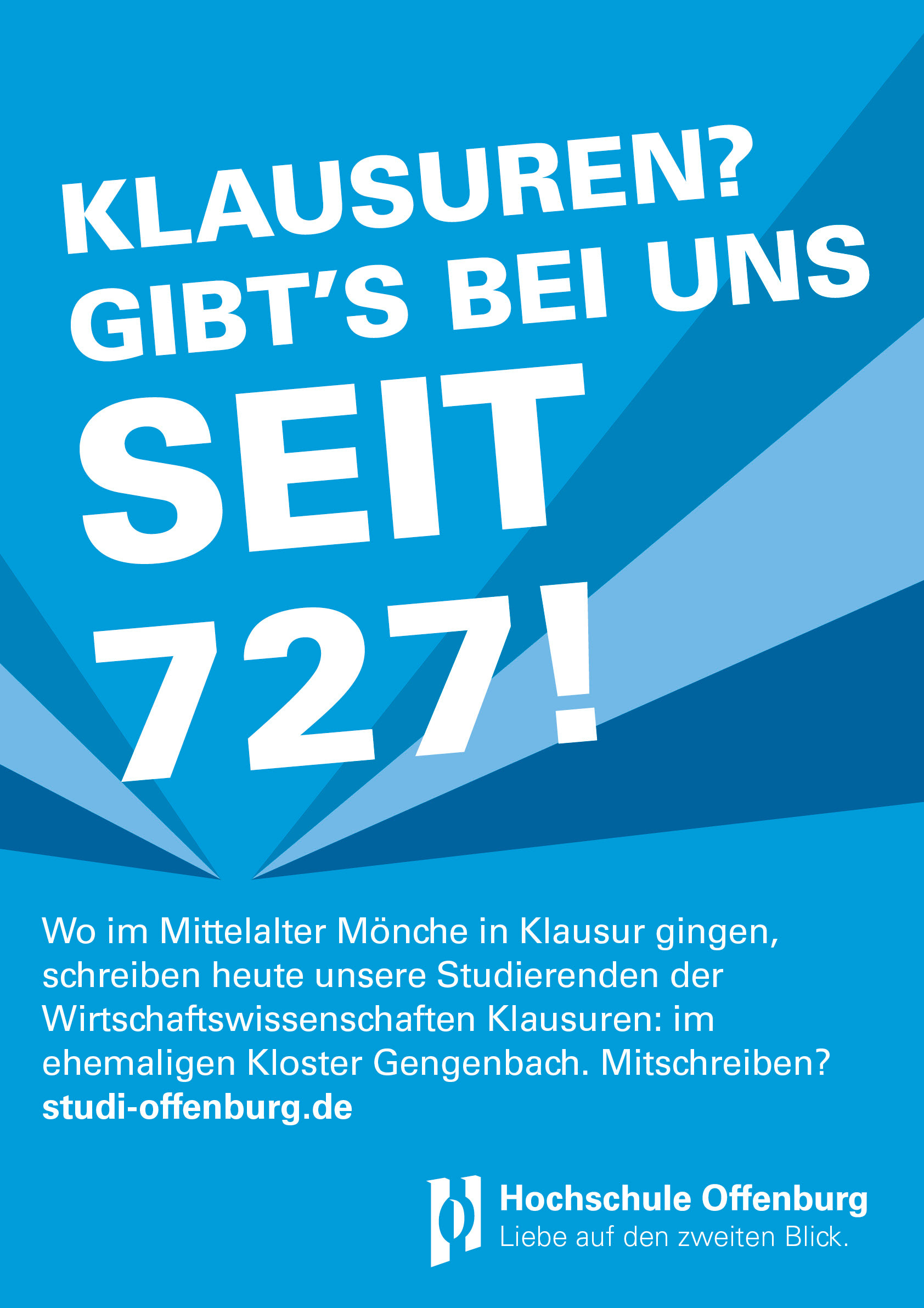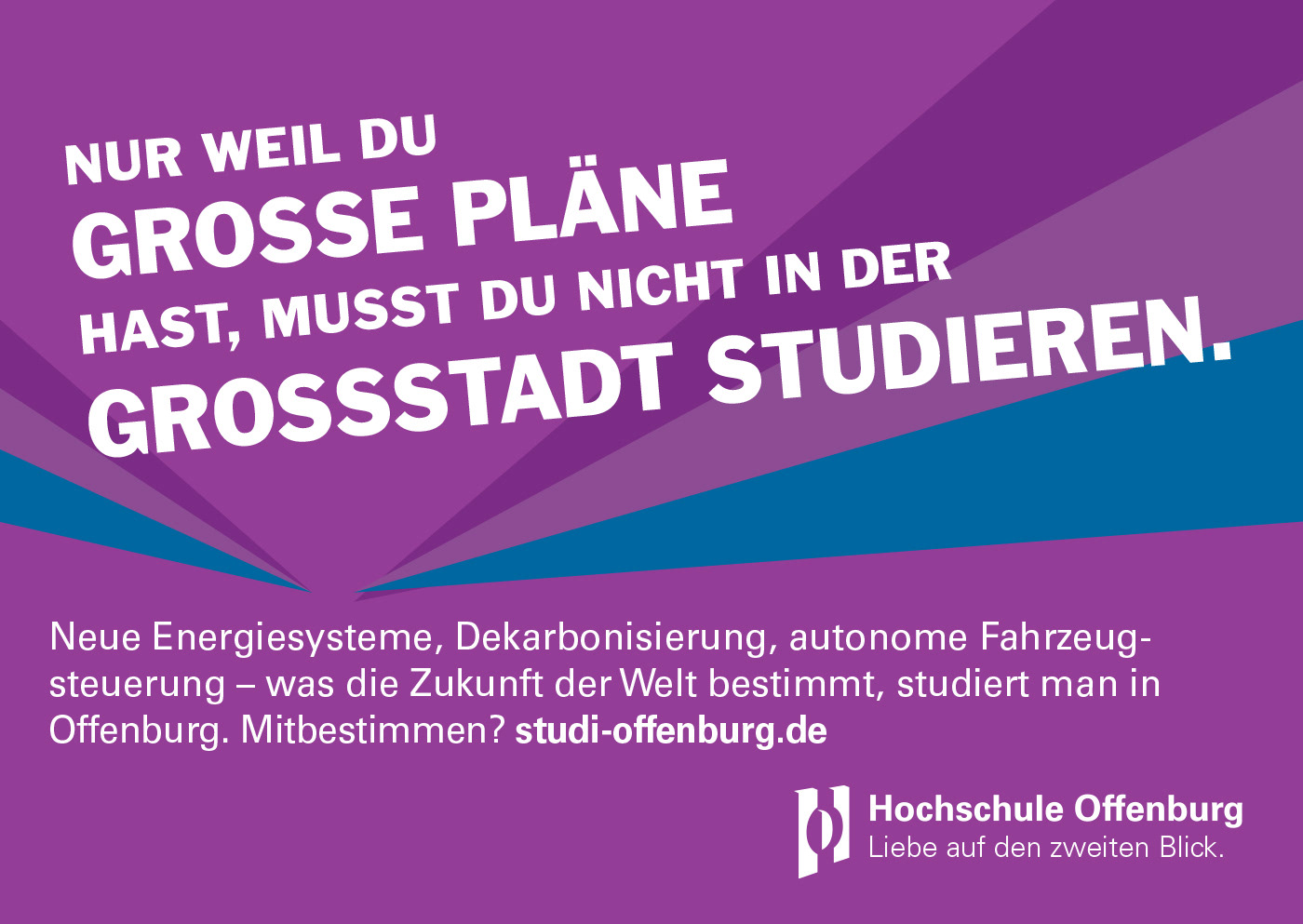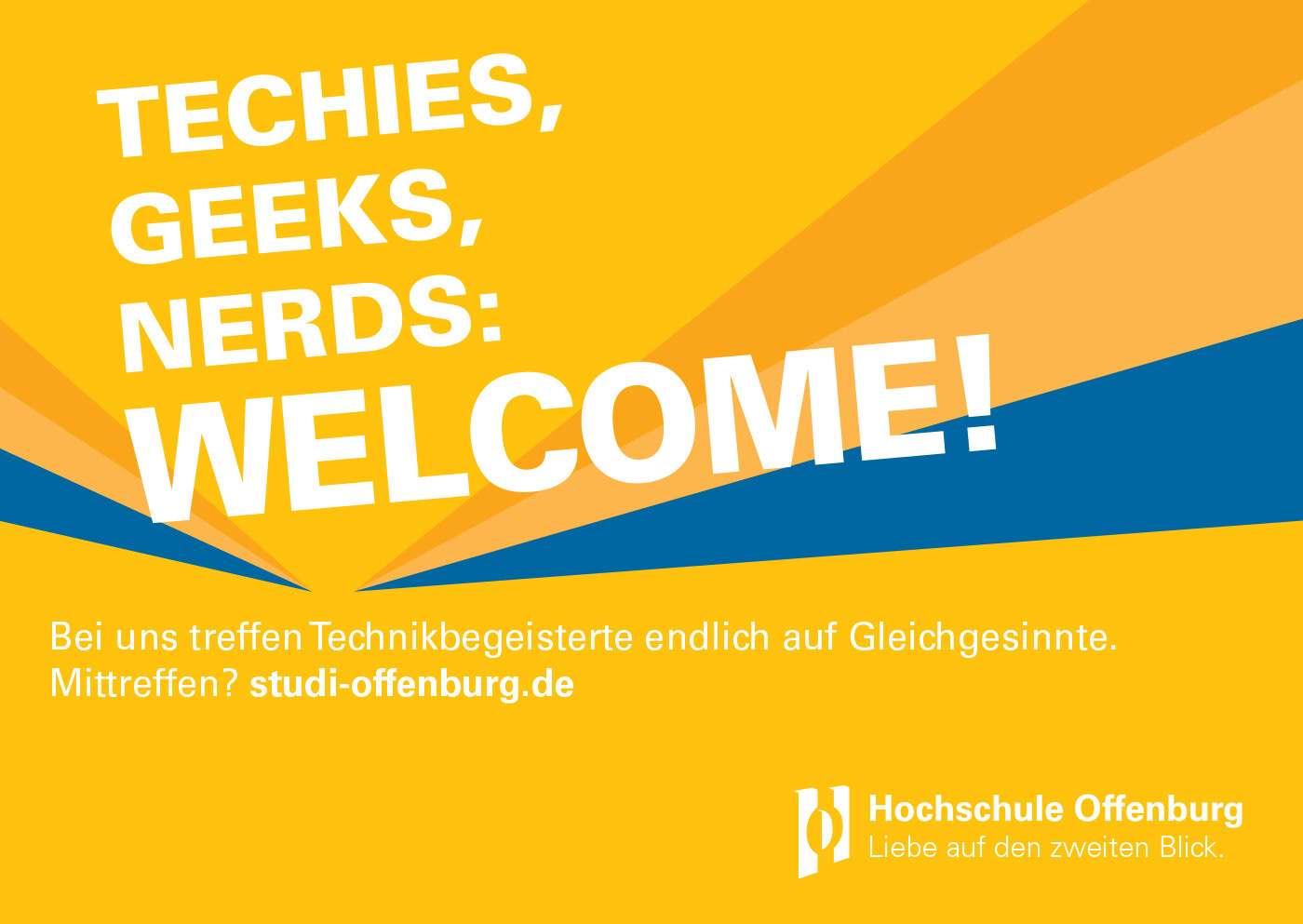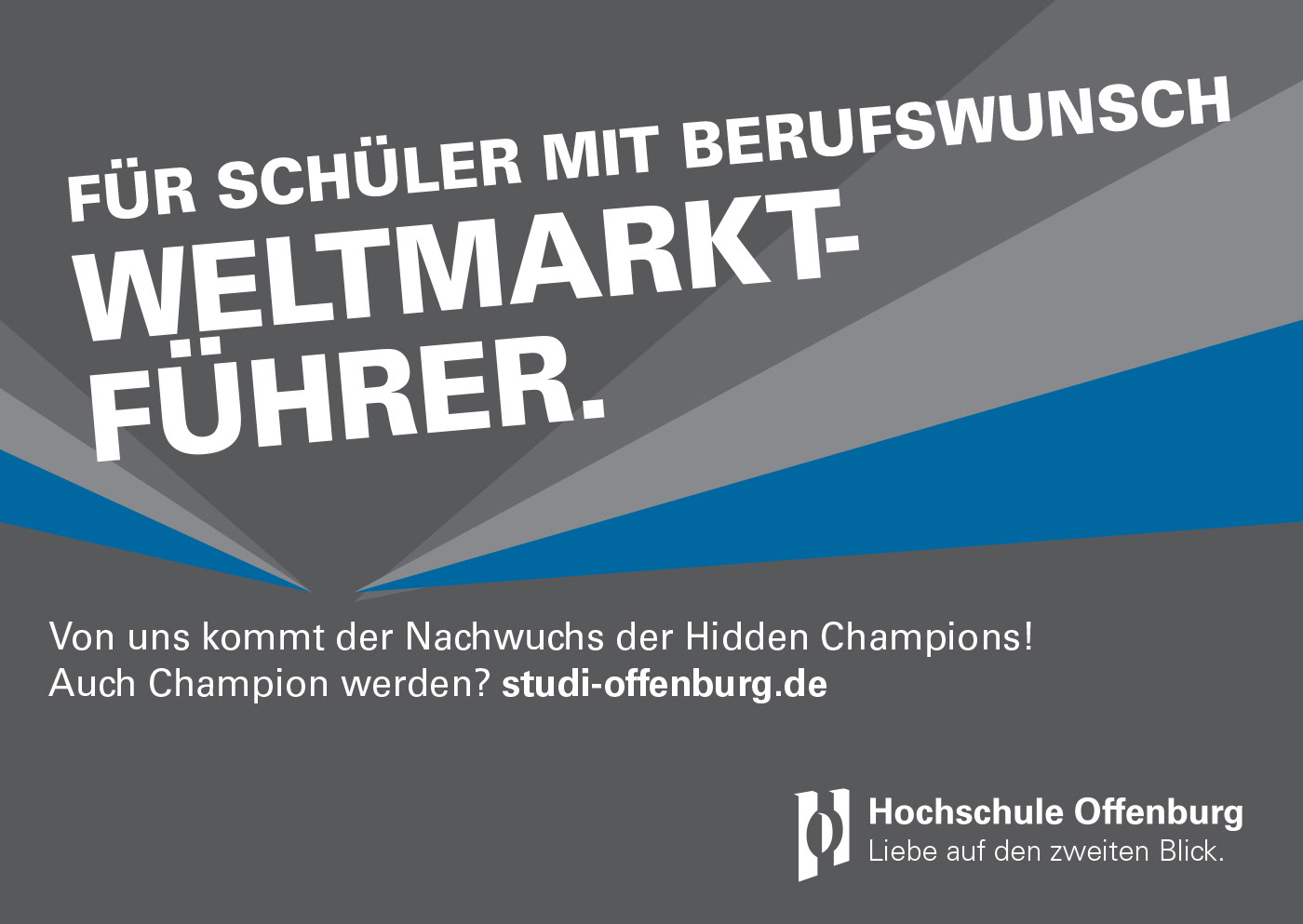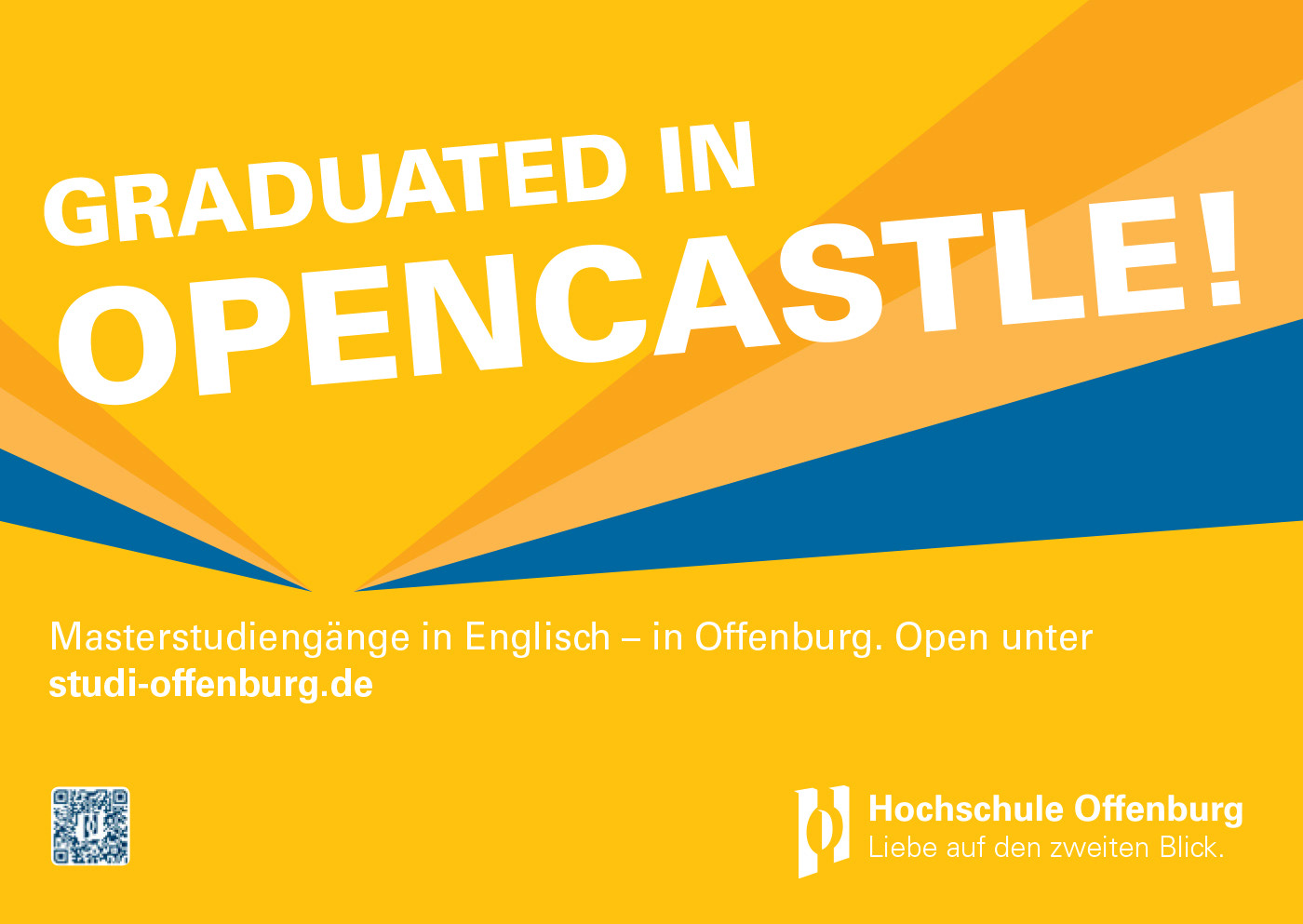 Usage of motives by the university in social media (here for World Cup 2018 and regional job prospects)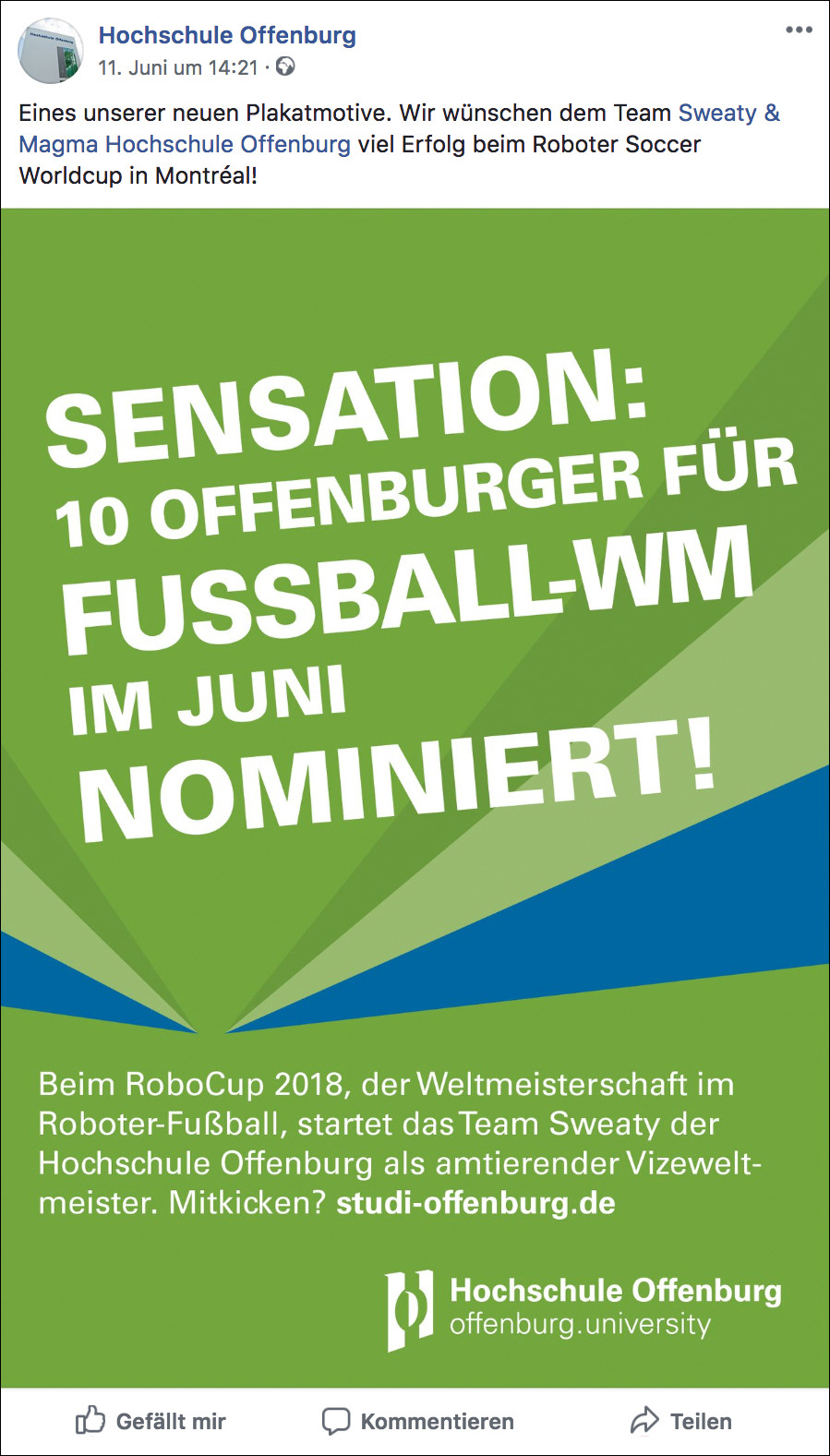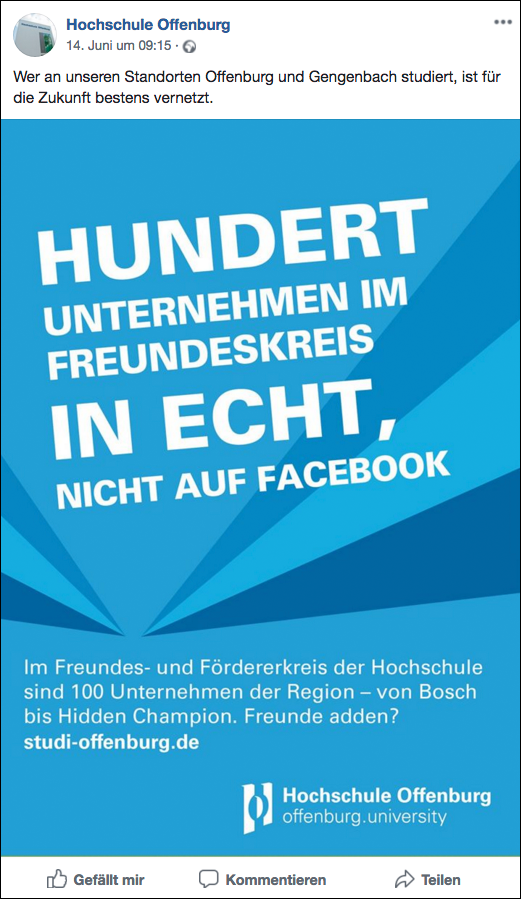 Placed in relevant student cities around Offenburg. The headline refers to a german saying logical translated: "Duck to the bosses and kicking the ones under you?" 

It announces an economy course at their campus about ethical behaviours.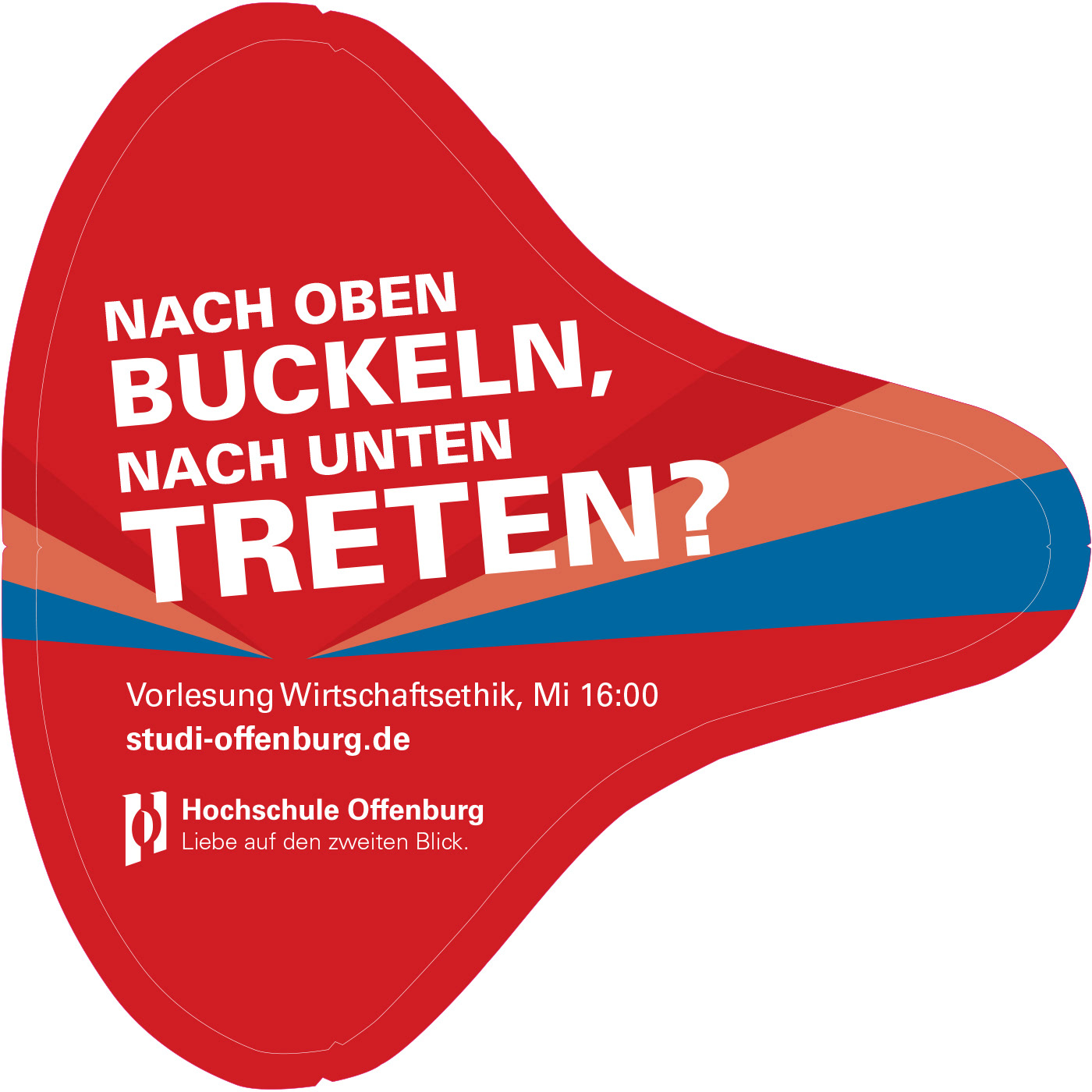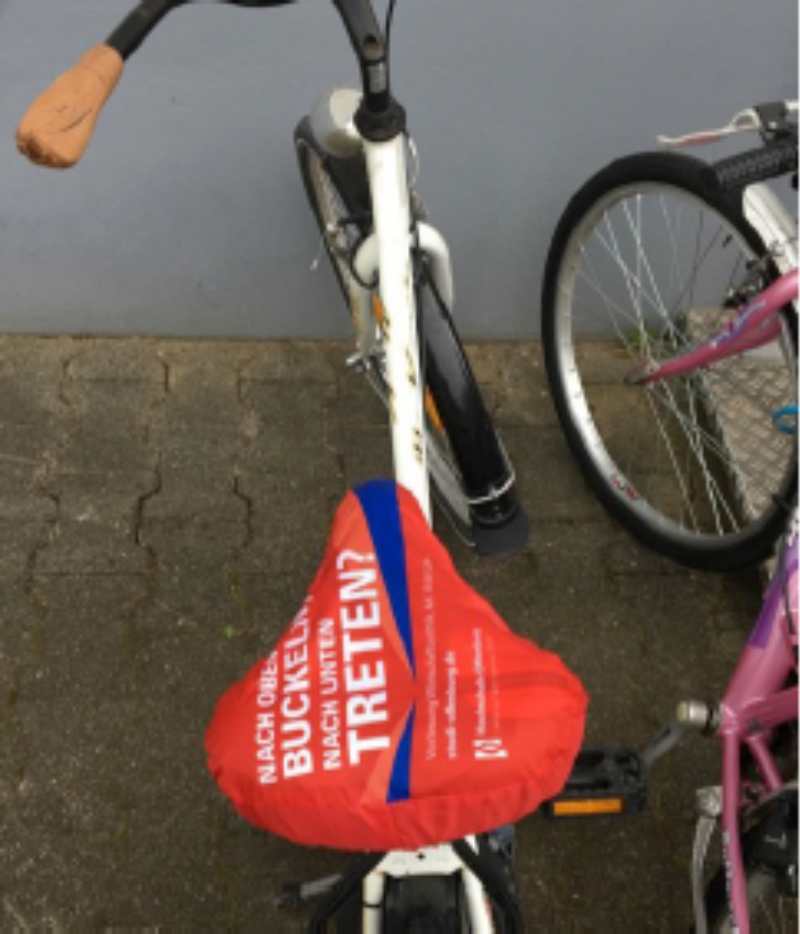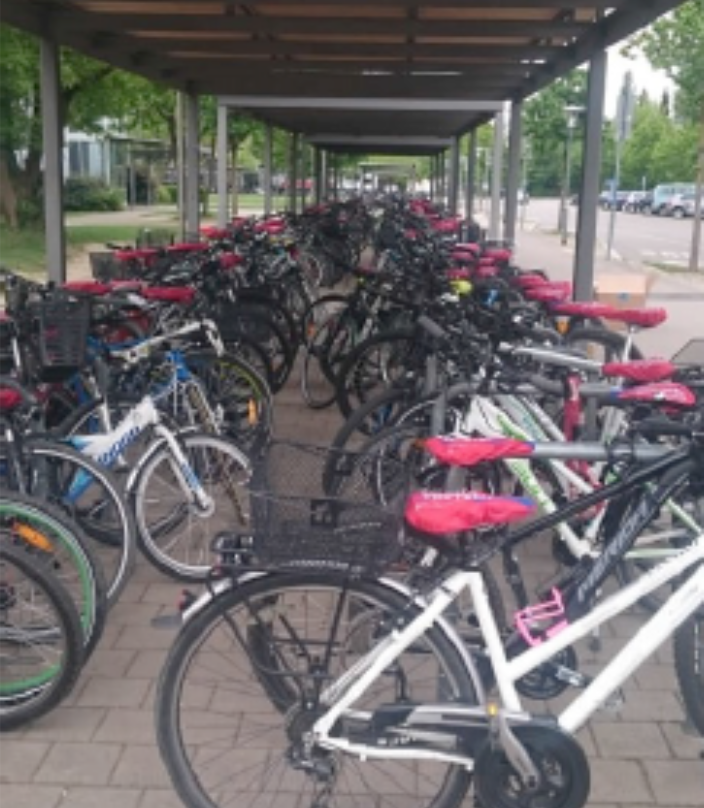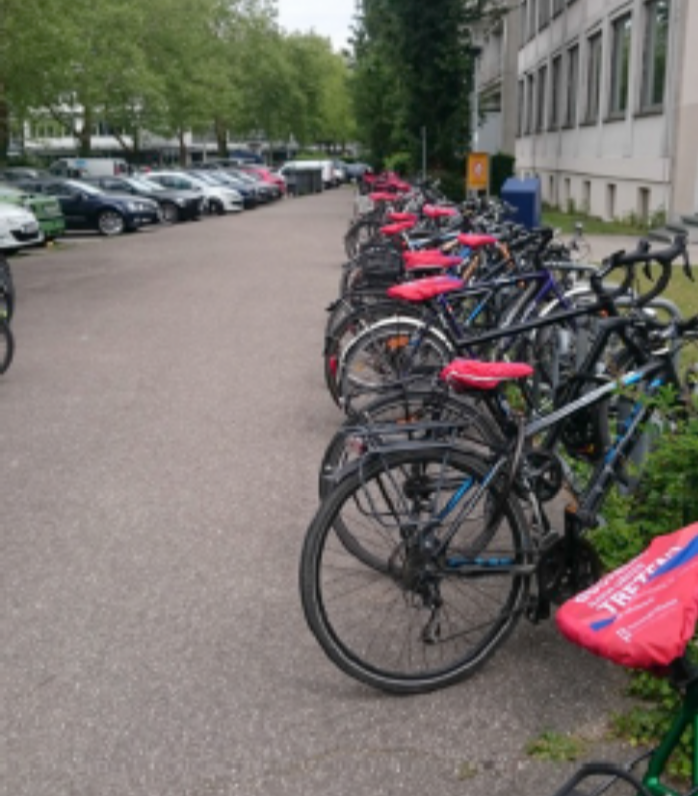 With many motives to share, faculty themes, job occasions and a local culture and fun map.

Thanks to excellent storytelling the quite technical content has become fun to read.

And hopefully makes many students to sign up.