animation, webdesign, social media: plan.net
film and photo production: Mr. Bob
Emmi latest experiment – the Emmi Chai Latte needed an introductory campaign.
The diary contains high quality indian spices  and comes iced from the cooling shelf.
Make the cup the center of attraction. And let a vivid, colourful group of indian bollywood dancers present it.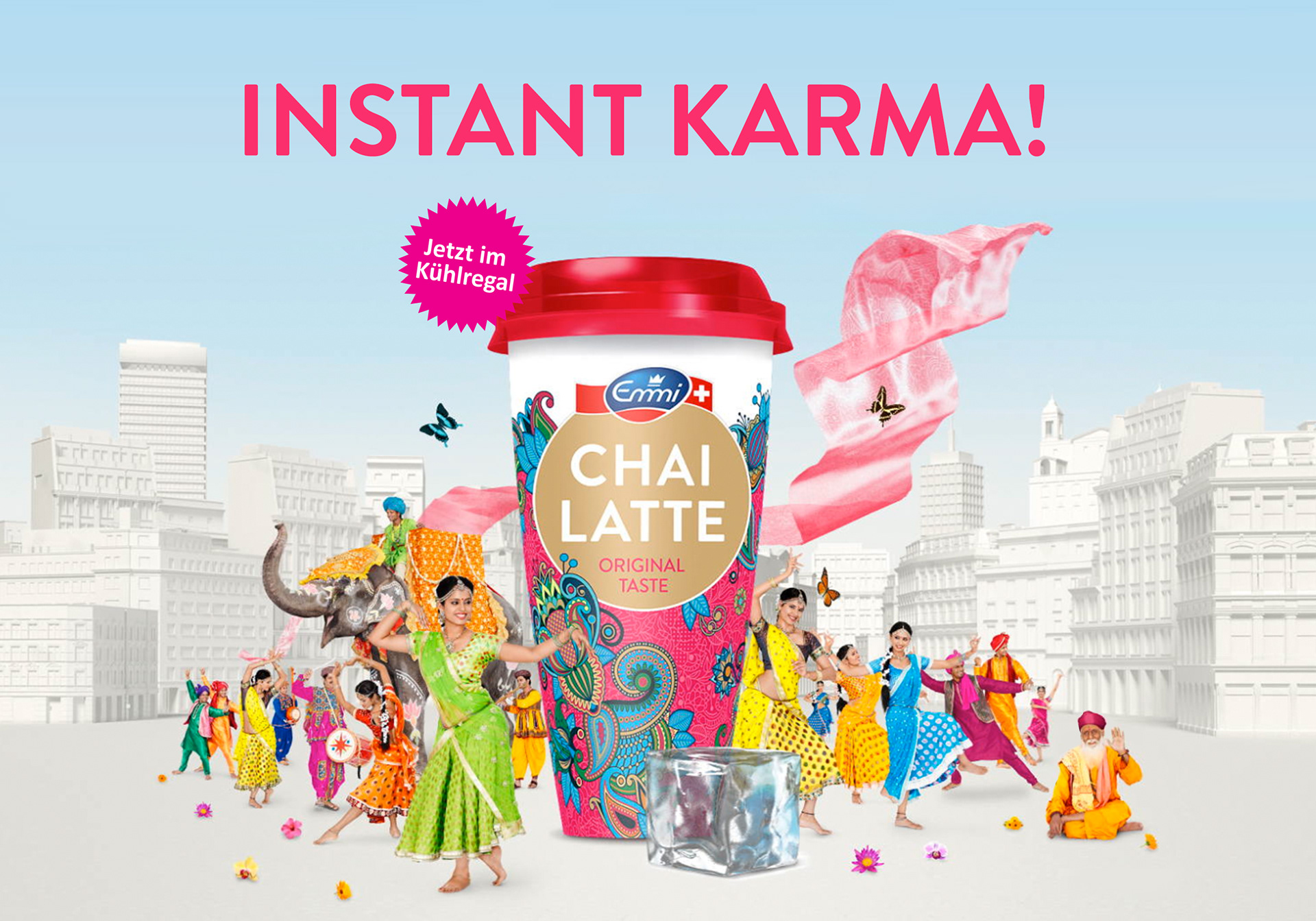 TV-Spot "Chai Latte"-launch
Vehicle branding
The trucks were branded entirely with the pink and feminine graphics. 
Some truck drivers in Switzerland refused to go with it, since they found it too embarrassing. 

...and the "Chai Latte"-TV-Spot with Germany`s next Topmodel Jolina
Insight: at the start you can see account director Peter Hunger as stylist.